Florence Scovel Shinn
Health Affirmations 

These health affirmations are from the book Your Word is Your Wand.
You will find more health affirmations by Florence here.
Link to more affirmations by Florence on Career, Guidance, Love and Happiness, Prosperity and Success.
Revel in more Health Affirmations by Louise Hay and Catherine Ponder as well as Health Affirmations from the Daily Positive Affirmations page.
Experience hundreds more Daily Positive Affirmations and Louise Hay Affirmations on Health, Love, Career, Success, Self Esteem, Prosperity and More.

Health Affirmations
Divine Love floods my consciousness with health,
and every cell in my body is filled with light.

---

My ears are God's ears, I hear with the ears of spirit.
I am non-resistant and am willing to be led. I hear glad tidings of joy.

---
I am a Spiritual Being - my body is perfect, made in His likeness and image.
The Light now streams through every cell. I give thanks for my radiant health.

---

I am nourished by the spirit within. Every cell in my body is filled with light.
I give thanks for radiant health and endless happiness.

Free Florence Scovel Shinn Books
Below you will find four free books by Florence in PDF format. Click on the book to read.
For more books on the Law of Attraction and Metaphysical Works visit Free PDF Books.
Listen to the audio book of The Game of Life.
Source of Florence Scovel Shinn Affirmations
Many of Florence's affirmations can be found in her books. The majority of the affirmations on this page are taken from Your Word Is Your Wand.
You can purchase The Complete Works of Florence Scovel Shinn. This volume includes the four classic works of Florence Scovel Shinn - The Game of Life, The Secret Door to Success, Your Word is Your Wand and The Power of the Spoken Word.

Health Issues Help with Hypnosis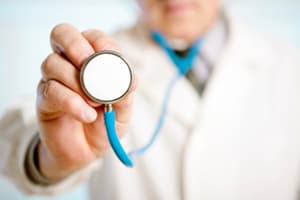 The range of health issues downloads below goes further than just motivation to 'be healthy'. Hypnosis Downloads apply the most up-to-date understanding of the subtle mind-body connections that influence the physical health of the human body. Hypnosis is proven to measurably influence blood pressure(1), immune response(2), healing rates(3), digestion(4) and numerous other functions. When you want to look after your health, one of these downloads will be able to help.
Hypnosis is a great tool for helping you manage any number of health issues including high blood pressure, excessive sweating and teeth grinding.
~ Excerpted from Hypnosis Downloads
Working With Affirmations
Check out the free book Self Help Techniques by Alan Drew.
There's a great chapter called 'Working with Affirmations' which includes affirmations on:
Love
Health
Abundance
Romance
Weight Loss
Self Esteem
Peace and Happiness
Affirmations That Work

Are you wondering what affirmations are, how to use affirmations, or how to write your own affirmations?
Finding out is a whole lot of fun and will transform your life on every level.
For more information visit Affirmations That Work.
Affirmations with Images

Click here for a range of affirmations with fun images.
More Florence Affirmations
See the following links to PDF documents for more Florence Scovel Shinn Affirmations.

Guidance Affirmations
Health Affirmations
Love & Happiness Affirmations
Prosperity Affirmations
Success Affirmations
Popular Affirmations

Link to the Law of Attraction Haven's popular Louise Hay Affirmations, Daily Positive Affirmations and Catherine Ponder Affirmations.

Florence Scovel Shinn - or - Home Page
Follow the Law of Attraction Haven


Nothing Is Too Good to be True
Nothing Is Too Wonderful to Happen
Nothing Is Too Good to Last
~ Florence Scovel Shinn