Free PDF Books - Personal Development

Here you will find fifteen Free PDF Books on Personal Development.

Personal Development Books
Simply click on any of these books that appeal to you and enjoy! You will need Adobe Reader to read these works in PDF format.

---
---
---
---
About Personal Development
Personal development is a path that I have been on for as long as I can remember.

The first book I came across was The Power of Positive Thinking by Norman Vincent Peale.

A few years later I discovered Louise Hay's best seller You Can Heal Your Life. You can read the first chapter for free here.
What I Know About Personal Development

When trying to find the answers that you seek, there's a couple of things I've discovered that may assist you in your journey. 
1. You are the only person who has the answers to what you are seeking. Use great discernment when asking advice from others. Many people will be able to help you along your way, but ultimately, you are the best judge of what is ideal for you.
2. If you ask for guidance from the Universe with an open heart and utter belief that you will be answered, then you will be answered and guided in all your actions to your highest good. Pray or ask in absolute faith that what you are seeking is on its way to you. As Voltaire said "faith consists in believing when it is beyond the power of reason to believe."
Personal Development Articles

I truly believe that no one else in this world holds the answers that we are seeking except for ourselves. I also understand, however, that we often receive inspiration from others who have already walked the path.
This inspiration is the reason why I continue to search for and read free PDF books in the public domain.

Below are three very interesting personal development articles from Will Edwards of White Dove Books.
Personal Development
What Is Personal Development
Top Three Personal Development Books
The Magic In Your Mind
As someone who is goal oriented, you already know the importance of having positive and productive thoughts. In fact, it's so important that it's the barrier between mediocrity and extravagant success.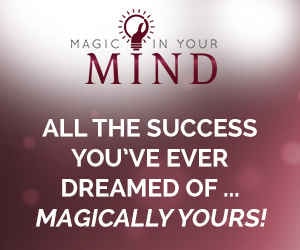 So, what's the key to creating thoughts that will produce the success you want?
Developing your higher mental faculties – the Magic In Your Mind.
Bridging the gap between where you are and where you want to be can be easy and even fun...

Napoleon Hill talked about the importance of developing your higher mental faculties in Think and Grow Rich, and Wallace Wattles talked about it in The Science of Getting Rich.
Now in a landmark coaching program, the Magic In Your Mind, Bob Proctor, Mary Morrissey and Sandy Gallagher actually coach you on how to develop each of your six higher mental faculties - imagination, intuition, will, perception, memory and reason.
Start living from the inside out and experience the magic and power of your marvelous mind.
3 of the World's Greatest Minds Come Together For 6 Weeks of Mind-Expanding Coaching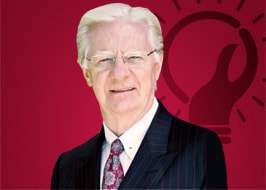 Bob Proctor
For more than half a century, Bob Proctor has been the foremost authority in the personal and professional development field.
Bob Proctor has dedicated his adult life to helping a world of individuals realize and act on the greatness they already possess within themselves.
He's widely regarded as the grandfather of personal development and when it comes to mastering the mind, he is simply the best.
---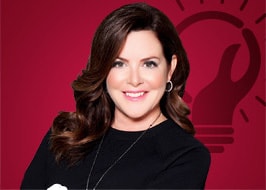 Sandy Gallagher
After meeting Bob Proctor, Sandy Gallagher, an esteemed banking attorney, created 'Thinking Into Results' - the most power corporate transformational program of its kind.
Sandy is now the Co-Founder, President and CEO of Proctor Gallagher Institute.
A genius businesswoman and visioneering expert committed to improving the conscious awareness of the entire world, one individual at a time.
---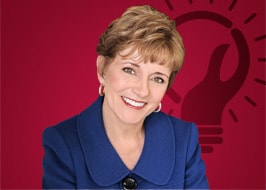 Mary Morrissey
Long time friend of Bob's, Mary Morrissey brings spirituality, self help and psychology together as one of the world's leading thinkers.
Among all her achievements and degrees in higher learning, Mary's favorites are two black belts she has earned - one in success and the other in failure.
Together these three master thinkers make an incredible and dynamic team.
Find out more information here...or read on to find out how the magic happens...
How The Magic Happens
Over the course of six weeks, Bob, Mary and Sandy will introduce you to some of the most earth-shaking and truly life-changing ideas you've ever heard about tapping into the power of your mind by learning to think in an orderly and creative manner.
Here's how this step by step, three-in-one coaching program works:
Each week, you'll get an audio coaching lesson on one of the six faculties from Bob and Mary. Each session provides in-depth insight into what each faculty is, how you can use it to improve the quality of your life and ways to develop it.
Sandy will send you a video lesson and exercise every single day. The daily lessons provide additional insights and specific techniques to take you further toward understanding, developing and actively using each faculty.
By the end of each week, you will not only have developed one of your faculties, you'll also know when and how to use it in a more effective and rewarding way.
This coaching program isn't about theory or wishing and hoping. It is about actively and deliberately changing your thoughts so you can create the life you want right now.
In just six weeks, you'll discover how to…
Move beyond mere mental activity to real thinking.
Originate thoughts that vibrate in harmony with who you want to be, what you want to do and what you want to have.
Consciously use your imagination to purposely bring your goals to life and create a life that looks exactly the way you want it to look.
Project forward and create memories of a future event that is beyond the point where your wish has come true.
Transform any challenge by changing your perception of the situation.
Transform your hopes and wishes for what you MIGHT into expectations of what you WILL have.
If you're serious about achieving all the success, fulfillment and happiness you have dreamed of...find out how today...and make it magically and permanently yours.

Personal Development & Hypnosis
Hypnosis is an ideal way for you to enhance your personal development. Whether you want to improve your personal performance in a specific field, or feel better able to handle challenging circumstances (or people), or want to foster particular desirable qualities in yourself, going into a deep trance state and using the power of hypnotic suggestion can make a huge difference.
For example, when you want to get into a specific confident and positive emotional state so that you can successfully deal with an upcoming situation that you perhaps dread, you can quickly learn how to hypnotically 'switch on' the state you want. And you can then reliably attach that feeling to the situation, so that in future you 'automatically' go into the frame of mind that you want for those situations.
You can use the search bar to look for downloads on anxiety, confidence, relationships,  self esteem and much, much more.

These personal growth hypnosis downloads offer you a range of targeted sessions that will give you the tools, the skills and the confidence to make the most of yourself and your abilities and potential in life and be the person you want to be. ~ Excerpted from www.hypnosisdownloads.com
More on Personal Development
Click here for Daily Positive Affirmations.
Click here for Louise Hay Affirmations. 
Click here for Catherine Ponder Affirmations.
Click here for Florence Scovel Shinn Affirmations.
More Free PDF Books
---
Free PDF Books - or - Home Page

A Great Life Starts Within
~ Malka Maxwell