Catherine Ponder
Health Affirmations

These Health Affirmations are from various books by Catherine Ponder.
Health Affirmations
---
---
---
---
---
---
---
---
---
---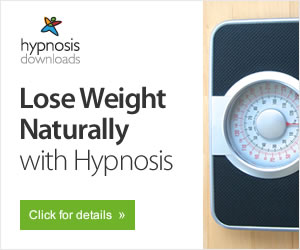 Free Catherine Ponder Books
Free Books
You will find more free health & fitness books here.
More Free Books

Check out our very popular Free PDF Books on the Law of Attraction & Metaphysics.
Free PDF Books: Page 1
Free PDF Books: Page 2
Free PDF Books: Page 3
Free PDF Books: Page 4
Personal Development Books
Wealth & Prosperity Books
Self Improvement Books
Health & Fitness Books
Not Free But Worth It!
More Catherine Ponder Books
The Dynamic Laws of Healing
In 1966, Catherine Ponder wrote The Dynamic Laws of Healing, sharing the spiritual laws of healing and dealing with the causes of emotional and physical problems.
The book shows us how to turn on corrective thoughts in order to change the whole pattern of our lives for the better. It is explained that everybody can use these ancient healing laws and there's nothing mysterious about them. In fact, healing constantly takes place in our lives in simple ways that seem miraculous. We all have the healing power, if we only realize it.
This is a book that substantially expands one's consciousness. Catherine shares many stories of seemingly miraculous healings.
You will find information on forgiveness, affirmations and imagining to generate healing in your own life.
Catherine Ponder discloses one useful healing technique after another, making this a manual and reference work as well as fascinating reading for all interested in the vital work of healing. 
Catherine wrote The Healing Secrets of the Ages in 1967 as a companion book to The Dynamic Laws of Healing. 
Affirmations That Work
Are you wondering what affirmations are, how to use affirmations, or how to write your own affirmations?
Finding out is a whole lot of fun and will transform your life on every level.
For more information visit Affirmations That Work and Affirmations Made Easy.

More Health Affirmations
More Affirmations
Catherine Ponder Affirmations
Catherine Ponder
Catherine Ponder Prosperity Affirmations
Catherine Ponder Love Affirmations
Catherine Ponder Positivity Affirmations
Catherine Ponder Success Affirmations 
Louise Hay Affirmations
Louise Hay Affirmations 
Louise Hay Affirmations Positivity
Louise Hay Affirmations Health
Louise Hay Affirmations Money
Louise Hay Affirmations Success
Louise Hay Affirmations Love
Louise Hay Affirmations Self Esteem
Louise Hay Affirmations Creativity
Louise Hay Affirmations Career

Florence Scovel Shinn Affirmations
Florence Scovel Shinn
Florence Scovel Shinn Career Affirmations
Florence Scovel Shinn Love Affirmations
Florence Scovel Shinn Success Affirmations
Florence Scovel Shinn Guidance Affirmations
Florence Scovel Shinn Prosperity Affirmations
Florence Scovel Shinn Health Affirmations
Daily Affirmations
Daily Positive Affirmations
Affirmations for Success
Prosperity Affirmations
Health Affirmations
Affirmations for Self Esteem
Love Affirmations
Affirmations that Work
Affirmations Made Easy
Affirmation Images
---
---
---
---