Clinical Hypnotherapy

Clinical Hypnotherapy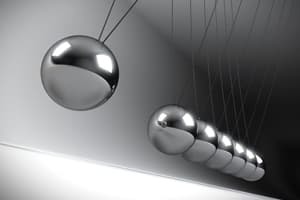 What's the difference between clinical hypnotherapy and 'ordinary' hypnosis? The clue is in the 'therapy'.
Hypnotherapy can help you to escape from typical problem patterns of response and behavior to achieve greater flexibility and choice in your life. Hypnotherapy (literally: 'hypnosis therapy') works by allowing you to relax really deeply. This puts your brain into the optimal state for carrying out important internal changes (otherwise known as 'learning new things'). This gives you the ability to choose new ways of doing, being and thinking, without being controlled by past experience. ~ Excerpted from Hypnosis Downloads
Popular Clinical Hypnotherapy Audios
---
---
90-Day Money Back Guarantee

We guarantee you will love the way you feel after using one of our online self hypnosis audios - or we will give you your money back. You can listen to your hypnosis sessions on your device, your computer or CD, or use our app on your phone or tablet.
All our online hypnotherapy audios have been carefully crafted by professional hypnotherapist educators with a proven track record and since 2003, over 600,000 have been downloaded. You can browse all audios here.

More Clinical Hypnotherapy Audios
Body Dysmorphia
Childless Not By Choice
Adjust to Disfigurement
Cult Deconditioning
Swallow Pills Comfortably
Attention Deficit Manager
Relax with Noise
Overcome Hypervigilance
Noise of Others Eating
Wet Bed?
Self Harming
Stop Stuttering Now
Leave Childhood Behind
Unloved As A Child
Learn hypnosis and help yourself and others with this free course.
Visit our Self Hypnosis Downloads page.

---
---
---
---