Health Issues
Health Issues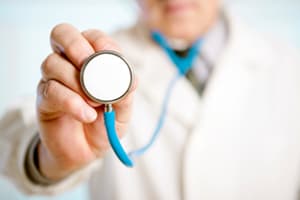 Our range of health issues downloads goes further than just motivation to 'be healthy'. We apply the most up-to-date understanding of the subtle mind-body connections that influence the physical health of the human body. Hypnosis is proven to measurably influence blood pressure, immune response, healing rates, digestion and numerous other functions. When you want to look after your health, one of our downloads will be able to help.
Hypnosis is a great tool for helping you manage any number of health issues including high blood pressure, excessive sweating and teeth grinding. ~ Excerpted from Hypnosis Downloads
Popular Health Issues Audios
---
---
90-Day Money Back Guarantee

We guarantee you will love the way you feel after using one of our online self hypnosis audios - or we will give you your money back. You can listen to your hypnosis sessions on your device, your computer or CD, or use our app on your phone or tablet.
All our online hypnotherapy audios have been carefully crafted by professional hypnotherapist educators with a proven track record and since 2003, over 600,000 have been downloaded. You can browse all audios here.

More Health Issues Audios
Adrenal Fatigue Treatment
Ease Asthma
Immune Boost
For Carers
Chronic Fatigue Syndrome
Chronic Hives
Teeth Cleaning
Contact Lens Ease
Chronic Illness
Hypothyroidism Treatment
Crohns Disease 
Diabetic Health
Stop Itching Eczema
MS Relaxation
Ease Raynauds Disease
Treat Endometriosis Naturally
Heal Well Naturally 
How to Fight a Cold
Ease Your Migraine
Beat that Hangover
Stop Sneezing Hayfever
Power to Heal
Make Healthy Choices
Good Food Choice
Envisage You
Move Now!
Ultimate Portion Control
Ultimate Gym Session
Get a Healthier Lifestyle
High Blood Pressure
Hyperacusis
IBS
Better Posture
Better Vision
Beat Jetlag
Mammogram Anxiety
MRI Scan Anxiety
Treat Muscle Spasm
Natural Herpes Treatment
Cure Indigestion
Overactive Bladder Treatment
Cure Hypochondria
Parcopresis
Natural Healing Response
Premenstrual Syndrome
Circulation Problems
Embrace the Menopause
Prepare for Surgery
Soothe Your Sore Skin
Relieve Constipation
Take Your Medication
Restless Legs
Inject More Easily
Problems Urinating
Cracking Knuckles
Stop Excessive Sweating
Stop Facial Twitching
Stop Popping Zits
Tooth Grinding
Self Care
Do Away with Tension Headaches
Relieve Tinnitus
Motion Sickness
Vulvodynia Treatment
Wart Treatment
Learn hypnosis and help yourself and others with this free course.
Visit our main Self Hypnosis Downloads page.
---
---
---
---