Catherine Ponder
Success Affirmations

These success affirmations are from various books by Catherine Ponder.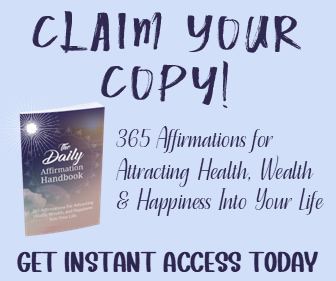 Success Affirmations
---
---
---
---
---
---
---
I rejoice that I am now
successful in all my ways.

---
My success is unlimited now.

---
---
The spirit of success is now working
with me and I am in all ways
guided, prospered and blessed.
---
My success is big,
powerful and irresistible.

---
All obstacles and barriers to my
success are divinely dissolved now.

---
I am receiving. I am receiving now.
I am receiving all the success
the universe has for me now.

---
Free Catherine Ponder Books
Free Success Books

More Free Books
You will find more free books on the following pages:
Free Books: Page 1
Free Books: Page 2
Free Books: Page 3
Free Books: Page 4
Personal Development Books
Wealth & Prosperity Books
Self Improvement Books
Health & Fitness Books
Not Free But Worth It!
Affirmations That Work
Are you wondering what affirmations are, how to use affirmations, or how to write your own affirmations?
Finding out is a whole lot of fun and will transform your life on every level.
For more information visit Affirmations That Work.
More Success Affirmations
More Affirmations
Catherine Ponder Affirmations
Catherine Ponder
Catherine Ponder Prosperity Affirmations
Catherine Ponder Love Affirmations
Catherine Ponder Health Affirmations
Catherine Ponder Positivity Affirmations

Louise Hay Affirmations
Louise Hay Affirmations 
Louise Hay Affirmations Positivity
Louise Hay Affirmations Health
Louise Hay Affirmations Money
Louise Hay Affirmations Success
Louise Hay Affirmations Love
Louise Hay Affirmations Self Esteem
Louise Hay Affirmations Creativity

Florence Scovel Shinn Affirmations

Florence Scovel Shinn
Florence Scovel Shinn Career Affirmations
Florence Scovel Shinn Love Affirmations
Florence Scovel Shinn Success Affirmations
Florence Scovel Shinn Guidance Affirmations
Florence Scovel Shinn Prosperity Affirmations
Florence Scovel Shinn Health Affirmations
Daily Affirmations
Daily Positive Affirmations
Affirmations for Success
Prosperity Affirmations
Health Affirmations
Affirmations for Self Esteem
Love Affirmations
Affirmations that Work
Affirmation Images
Law of Attraction & Numerology

Are you ready for a revolutionary and multi-sensory numerology experience unlike anything you've seen before? Your free numerology forecast reveals wisdom about your future via messages from the Universe. Check out your "sacred geometry" today.
---